Our teachers for 2022/23 are Mrs Procter and Mrs Eadsforth
Mrs Lupton is our teaching assistant.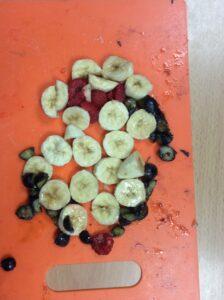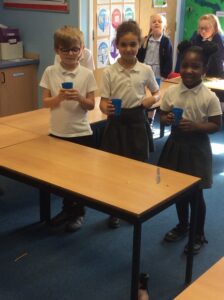 This morning we made some delicious and healthy smoothies with Mrs Hayes. We used the claw and bridge grips to keep our fingers safe while we were chopping up a banana, blueberries and raspberries.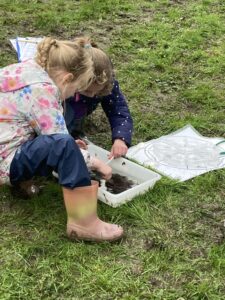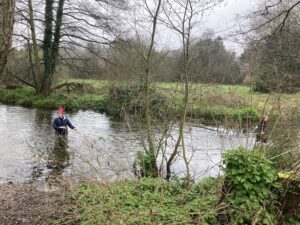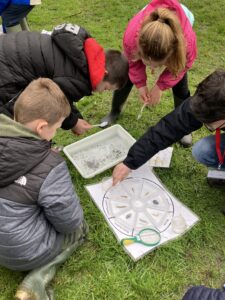 Rivers with Wessex Rivers Trust.
We had a fabulous day with Kate from Wessex Rivers Trust. We went to Whitebridge Spinney to visit "our" river (the River Bourne). We learned so much about chalk streams, safety around rivers, pollution, the environment and biodiversity of a river habitat and we pledged to do our best to look after our river.
Science Day
 For our Science Day investigation we looked at how different structures made better bridges. We worked in groups and we built three different structures from paper and then tested how much weight they could tolerate. We recorded our findings on bar charts to show a comparison.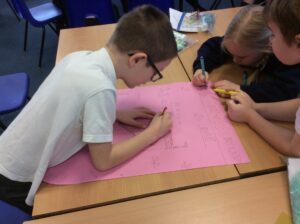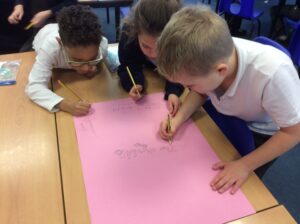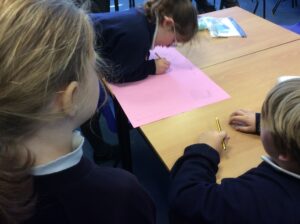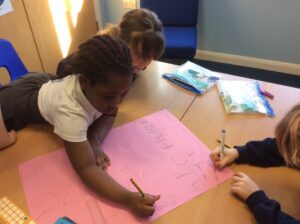 On Maths Day 2023 we made posters to explain the divisibility rule for the 2, 4 and 8 times tables.
Last Thursday, we had a fantastic visit to Stonehenge. We had an amazing time and we were able to put our learning about the Stoneage , Bronze Age and Iron Age into context.
This morning we were visited by Tom, an archeologist who helped us learn amazing things about our topic, Stoneage to Iron Age. Did you know that our ancestors were weaving nettles and hemp into cloth and making clothes? Did you know that the earliest farmers settled down about 50,000 years ago? Did you know that, rather than a bow, Stoneage people used an atlatl to launch arrows? Did you know that the wise people would pretend to be animals as part of religious ceremonies? Neither did we until today!
On Monday October 10th we had a visit from Jo at Space Detectives. we learned all about the stars and constellations and the importance of keeping our skies as dark as possible so that we can enjoy these wonderful sights.
We made our own constellations and also wrote our own myths about them. We decorated door hangers too so that we would be reminded to turn out the lights and keep our skies dark (and save money and electricity!)
Home Learning 2022/23.
Every child is expected to read for 10-15 minutes each day. Please record what your child has been reading in their Reading Record Book.
Maths: all children have their Maths passport attached to their Reading Record Book. Please regularly review your child's targets and sign the sheet to show that they have completed each section. Once they have completed all of the sections, please let us know so that he/she can be checked before going to Mrs Fernie. Passwords for the online resources are held in each child's Reading Record Book. 
Spelling and Phonics: To complement our learning in the classroom, each child is given a list of words relating to our weekly spelling pattern on a Monday. Your child should practise sounding the words out and writing them. Everyone can access Spelling Shed too.