As a school we have carefully thought about our Computing Curriculum and what skills and knowledge we think are important for the children at our school to have. Our curriculum follows 6 themes each year – which are progressive through the school. Our key themes are online safety and technology, Microsoft Word, programming, Microsoft Power point and Green Screen. 
The children at St Andrew's have a range of technologies they can use to enhance their learning, this includes:
30 laptops
30 iPads
Class IPADs
Green Screen
Beebots                                                   
Here are some recent examples of computing in our school:
Parents and Online Safety
It is an integral part of St Andrews to ensure parents are educated on keeping their children safe online. Please use this page to support and enhance your knowledge of how to keep your children safe online. 
Online Safety Update
May 2023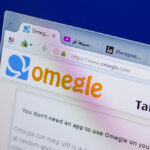 A new trend has been brought to our attention. Nationally, children have been using a website which allows users to be paired randomly with another user to have anonymous video and text conversations with strangers. For more information, we suggest reading this blog by the UK Safer Internet Centre: What is Omegle? Key things parents and carers need to know.
The UK Safer Internet Centre also have some useful resources to help you open up conversations with your children about online safety and establish safe ground rules.  The 'Parents and Carers Toolkit' is a good place to start. 
Please also find below links to leaflets from National Online Safety with regards to current technologies that children use and how to help them keep safe – if they are using it. 
New technologies have become integral to the lives of children and young people in today's society, both within schools and in their lives outside school. The internet and other digital information and communications technologies are powerful tools, which open up new opportunities for everyone. These technologies can stimulate discussion, promote creativity and stimulate awareness of context to promote effective learning. They also bring opportunities for staff to be more creative and productive in their work. All users at St Andrew's should have an entitlement to safe access to the internet and digital technologies at all times.
Our Acceptable Use Policies intend to ensure:
That staff, volunteers and the children will be responsible users and stay safe while using the internet and other communications technologies for educational, personal and recreational use.
That school systems and users are protected from accidental or deliberate misuse that could put the security of the systems and users at risk.
That staff are protected from potential risk in their use of technology in their everyday work.